Mandy O'Brien
U.S. Army
Sgt. OIF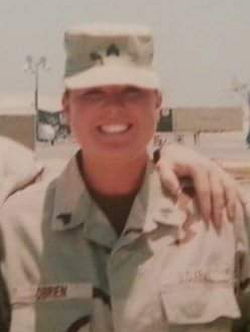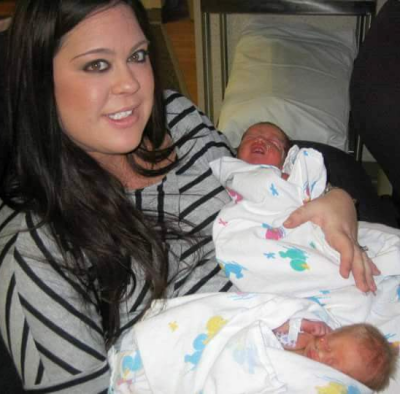 Tim and Mary O'Brien welcomed me into the world in 1982. I am the only girl of the family and always hung around my brothers, Nicholas and Lucas. I graduated from Clear Creek Amana High School.

I joined the Army Reserves in 2000 with the promise of college tuition in exchange for one weekend a month and two weeks a year. I went to Basic Training in Ft. Jackson, South Carolina and completed AIT at Ft. Leonard Wood, Missouri. I was in AIT when the attacks occurred on September 11th, 2001.

In February of 2003 I laced up my boots for Operation Iraqi Freedom. I was attached to the 459th Transportation Company. We spent most of our deployment traveling between Camp Cedar and Camp Anaconda in Iraq. Serving as an 88M, we were the spearhead of the war and supported the first troops pushing up through Baghdad and Fallujah. I earned my sergeant stripes while serving in Iraq. We were told that we would only be deployed for a year and we were extended twice. This created low morale and generated a lot of mistrust.

After returning home, I went back to college at Mt. Mercy University and received a Bachelor's Degree in Business Administration with a Minor in Human Resource Management. I married Kevin Coates in 2010 and welcomed my twins, Cooper and Chloe into the world in 2012. I currently serve on the Johnson County Veterans Affairs Commission.
Locator