Due to a remodel project in the Administration Building, the Treasurer's Office Motor Vehicle Division will be temporarily located on the third floor in the Health & Human Services Building, 855 S. Dubuque St., Iowa City.
Contact Information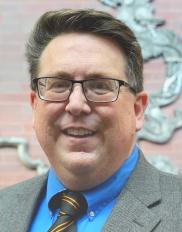 Scott Finlayson
Treasurer
Hours
8:00 a.m. - 5:00 p.m., Monday through Friday.
Please be in the office by 4:30 p.m. for title transfers.

Please be in the office by 4:30 p.m. for title transfers!

How to buy or sell a vehicle in Johnson County, Iowa
The Motor Vehicle department is located in the Treasurer's office. You can renew your car registration and obtain license plates.
Effective December 1, 2019, a bill of sale is required when transferring titles to motor vehicles and trailers purchased from a private party.
Please note!
The Motor Vehicle Department is NOT where you get your driver's license. The Iowa State Department of Transportation Driver's License office is located at:
2303 Jones Blvd.
Coralville, IA 52241
515-244-8725
Click here for more information about driver's licenses and the office hours.
Boats, snowmobiles and ATV's are registered through the Recorder Office, located at the County Administration Building, 913 South Dubuque Street, Iowa City, 356-6093. Click here to go to the Recorder's site.
Information
Iowa DOT
License Plates
Selling Your Car in Iowa
Disabled Parking Placards
Please note: Your application must be accompanied by a letter from your doctor before you come to our office.
Click here to see information on how to obtain and use a disabled parking placard on the State of Iowa's website.
Click here to download the application form.
Recycle License Plates
A license plate collection box is located in the public parking lot at the Johnson County Administration Building, 913 S. Dubuque Street. The secure box is available for use 24 hours a day.