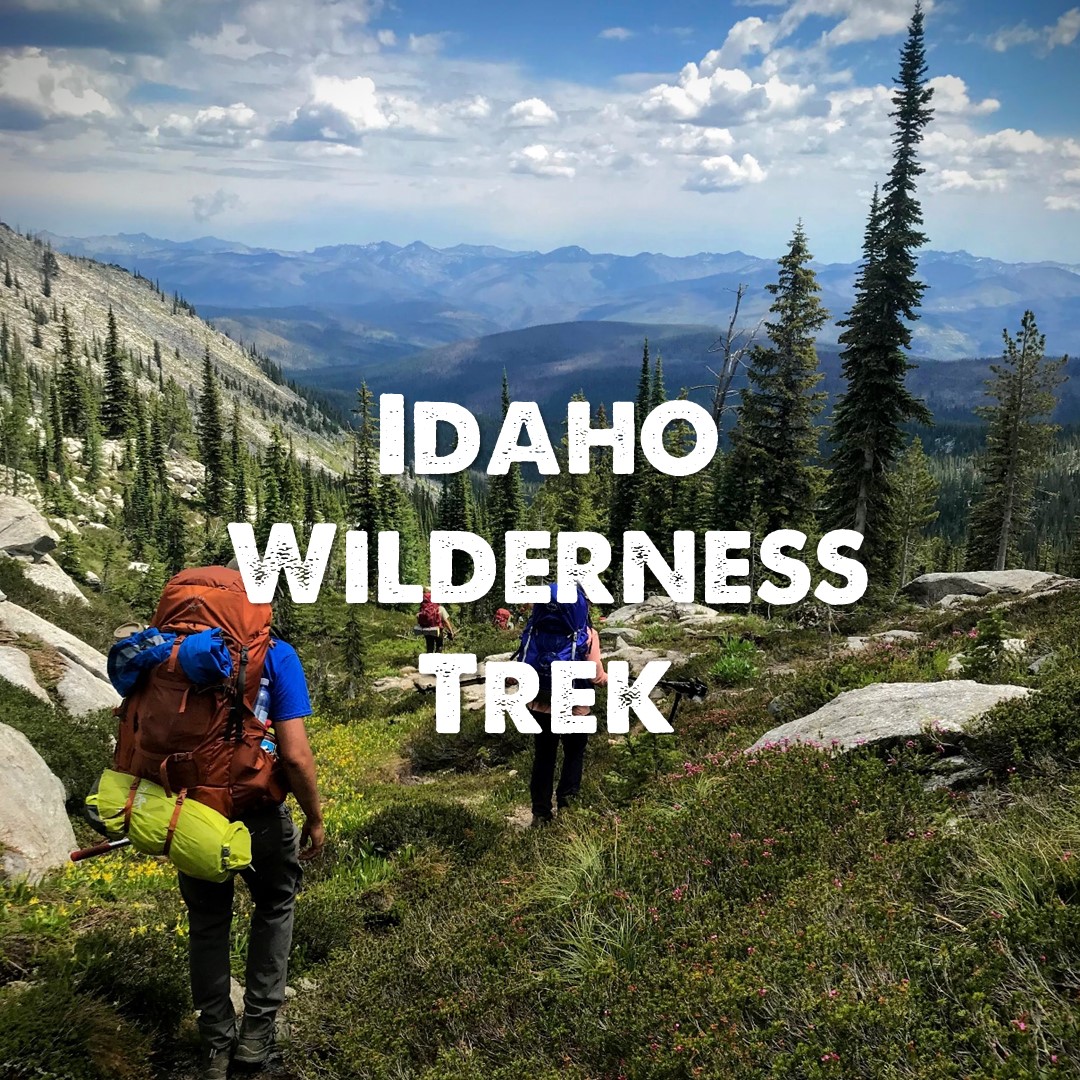 Every year, Johnson County Conservation staff take local high school students on a 10-day backpacking adventure in the Selway-Bitterroot Wilderness, which contains 1.3 million acres of pristine wilderness. Along the way, students will gain backpacking skills, participate in environmental stewardship projects, and learn about the Wilderness Act and local ecology along the way. 
The 2023 trek will take place from July 3-12. Applications due April 15.
Upcoming Event:
Student/Parent Information Session (March 20, 5:30 PM, CEC @ Kent Park; Virtual option also available)
This session is for interested students and their parents or guardians to learn more about the Idaho Wilderness Trek. JCC Naturalists/Trek Leaders will provide a 20-30 minute presentation, and be available for questions after. Select gear items will also be available to see. The information session is optional, and interested applicants to the trip are not required to attend.
For those unable to make it to Kent Park, a Zoom option will be available at 4:30 PM on March 20th. To attend, email [email protected] for a meeting invite.
Trip Basics:
Who is Eligible? 

Any high school student from Johnson County who has completed their freshman through senior years. No prior backpacking or camping experience is necessary.

Application

 

The online application process includes a series of short essays and a letter of support from a non-family member. Both are due April 15.

 

Cost

There is a $500 trip fee. Included in the fee is all food for time in the backcountry, travel expenses, and most gear items such as backpacks, tents, sleeping bag/pad, etc. Students are responsible for providing their own hiking clothing and footwear, however, JCC also has a small loan library with clothing and miscellaneous items, such as headlamps, bottles, and dishware available on loan. 

Full and partial scholarships are available for students with financial need. Email [email protected] for the scholarship application.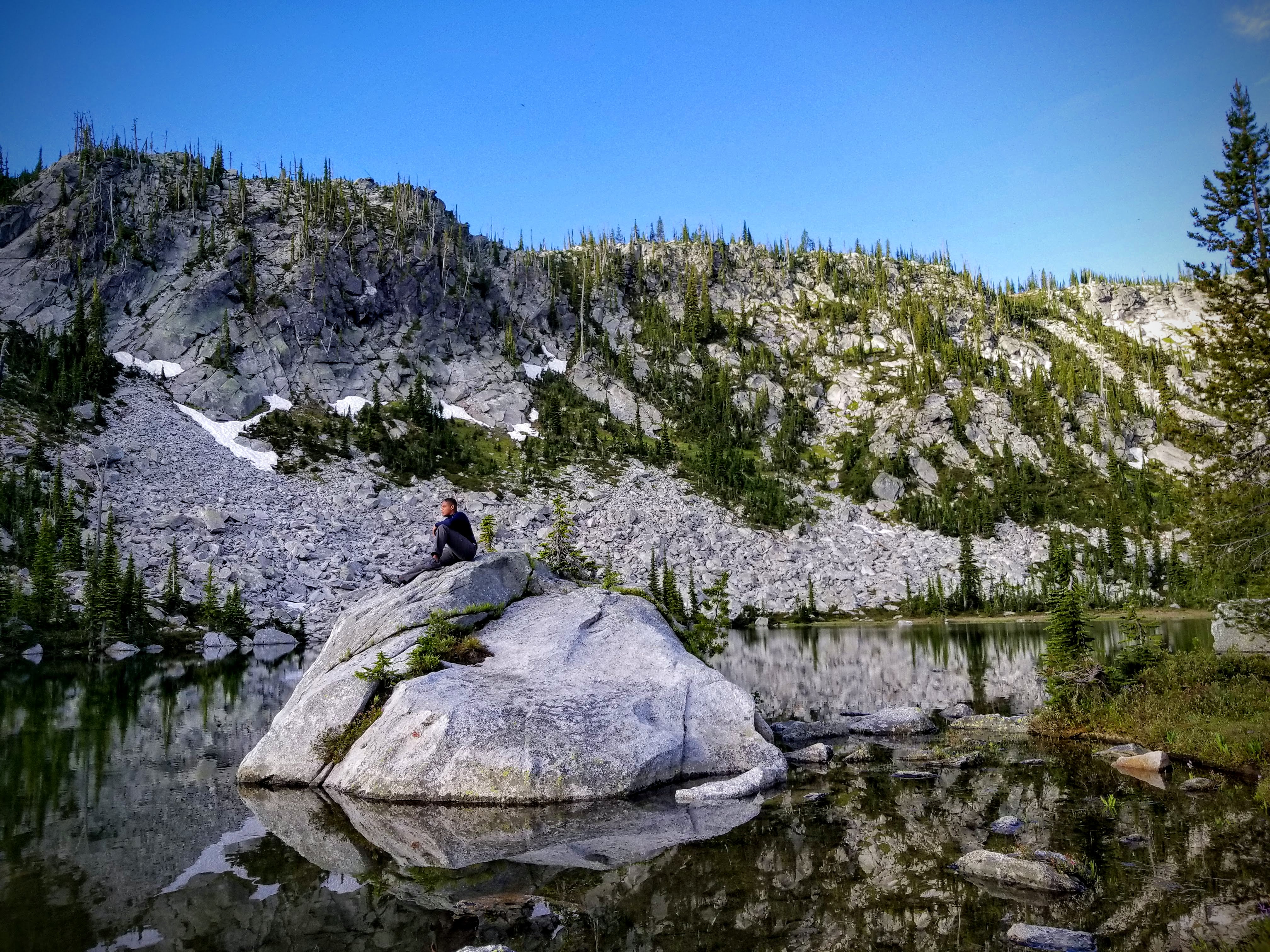 Core Pillars of the Trek
Outdoor Skills

During the trip, students will gain greater competency with the following skills:

Packing a backpack ergonomically
Setting up a tent
Using camping stoves to prepare food
Filtering water from natural sources
Protecting food from animals using various methods
Beginner map-reading

Stewardship

JCC partners with the U.S. Forest Service and the Selway-Bitterroot Frank Church Foundation to involve the students in environmental stewardship. Students will learn how to use tools safely, and will participate in projects such as trail maintenance, clearing windblown trees from trails, campsite maintenance, and more. This component is a large part of the trip, and it is one of the highlights for most students.

Wilderness Ethics

A core element of the trip is the study of Wilderness. Before the trip, numerous essays about the Wilderness Act, and wilderness philosophy and ethics are provided as required reading. During the trek, each night is spent around the campfire where students will have a chance to share thoughts and ideas to help them further understand and develop their own relationship with the land. 

Hands-on Ecology

Whenever the opportunity presents itself, trip leaders teach about the ecosystem around them, whether that is a lesson about the wildflowers in bloom, fish seen swimming in the lakes, forestry and fire science classes, and more.